Blog
AI-powered customer engagement with Pega CDH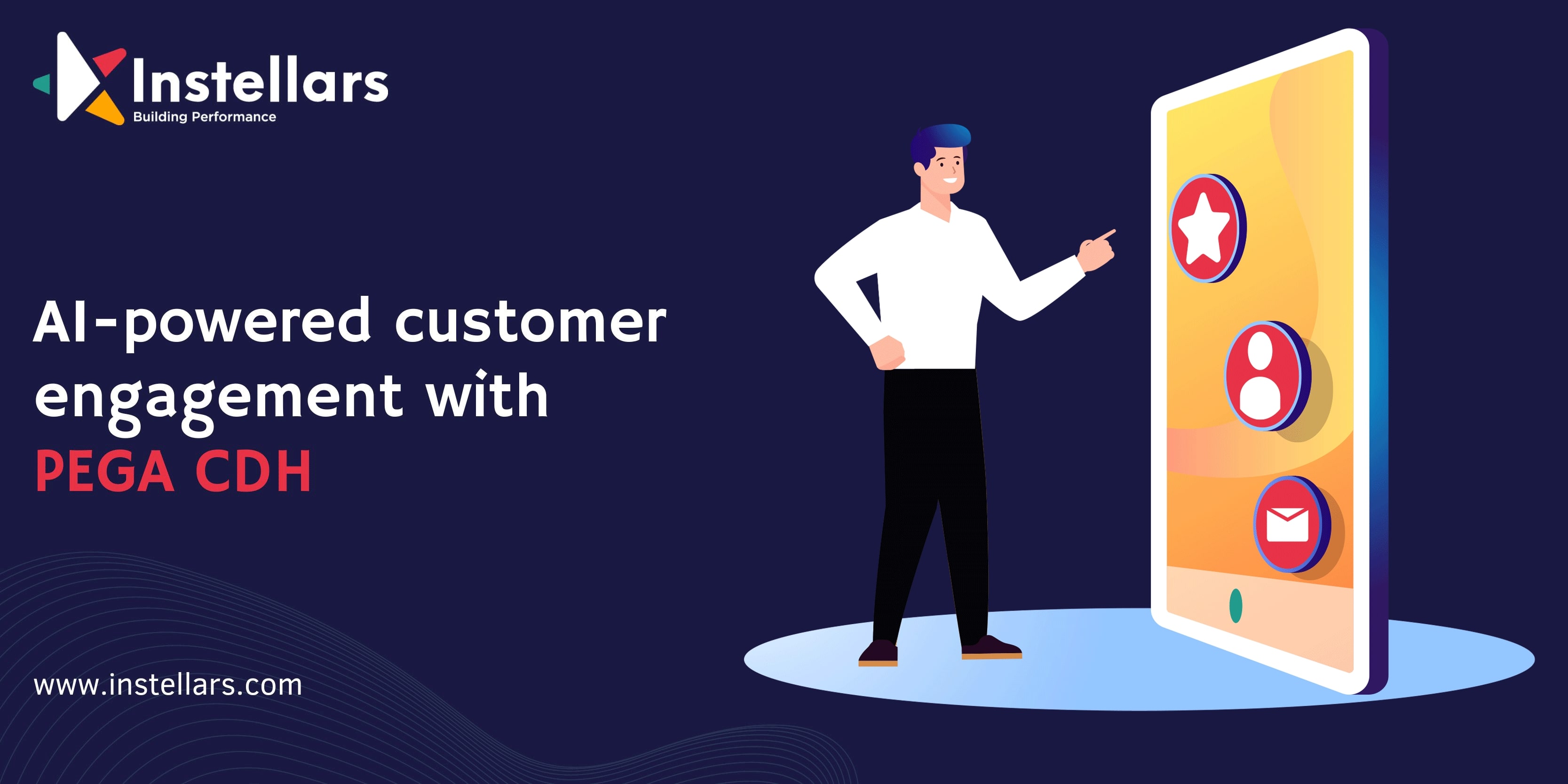 AI-powered customer engagement with Pega CDH


Artificial intelligence has revolutionized business operations and has become a crucial component in customer engagement platforms. Algorithms, machine learning, and other approaches are used in AI-powered engagement solutions to evaluate data and offer insights that can tailor business offerings. In the current fast-paced business environment, where data-driven decision making is essential for success, this technology has grown significantly. In this blog, let's find out how Pega CDH combined with AI models has enhanced the conversations with customers.
What is AI-powered engagement?




Using intelligent algorithms to evaluate data and offer insights that can guide customer journey is known as AI-powered customer engagement. Several industries, including healthcare, banking, and retail, to mention a few, utilize this technology. Data-driven insights are the foundation of AI-powered conversations, which aids organizations in making wise choices. It makes use of machine learning algorithms, that can make predictions by learning from data.

AI-powered conversations with customer have many advantages. It can assist companies in lowering expenses, enhancing customer happiness, and raising income. Businesses may benefit from using AI-powered interactions to spot patterns and trends that are difficult for humans to see. This technology is crucial for companies that want to maintain their competitiveness since it has the power to completely change how firms operate.


Enhancing customer conversations with AI-powered Pega CDH


Pega Customer Decisioning Hub (CDH) uses AI-powered insights to generate Next-Best-Action that drives relevant and successful conversations with the customer. By analyzing various forms of data like customer data, interactions data, etc. CDH offers insights that can help organizations improve their business offerings and assist enterprises in making educated decisions. Pega CDH analyses data and generates predictions that can help with successful outcome with the customer using machine learning algorithms.

The fact that Pega CDH is designed to drive real-time interactions and broadcast-outcomes using AI capabilities is one of its main advantages. This implies that companies can produce tailored and personalized outcomes in the present based on data-driven insights. Pega CDH offers insights into customer behavior, preferences, and automatically detect positive and negative trends in the market, which can assist businesses in personalizing interactions with their customers. Businesses can increase client satisfaction and loyalty by using this technology.

Scalability is one of the key benefits of using the Pega Customer Decisioning Hub. Business organizations can thus employ Pega's own predictive model and/or combine with external AI models from popular AI services from Amazon, Google, etc. to evaluate vast amounts of data and offer insights that influences decisions on Next-Best-Action outcome.
Conclusion


In conclusion, AI-powered customer engagement is now a crucial component of contemporary company operations. It involves the application of intelligent algorithms to data analysis and insight generation.  Using Pega CDH, Businesses can boost income, decrease costs, and improve customer satisfaction. Businesses that want to remain competitive in the current fast-paced business environment must have it. Contact us today to find out more about how AI-powered Pega CDH can improve conversations with your customer.


Blog written by: 

Vinayachandra Vedavratha
Vice President Customer Engagement Solutions

Stay Agile
The transformation that matters