Blog
Enhancing customer experience: Customer-Centric Engagement with Pega CDH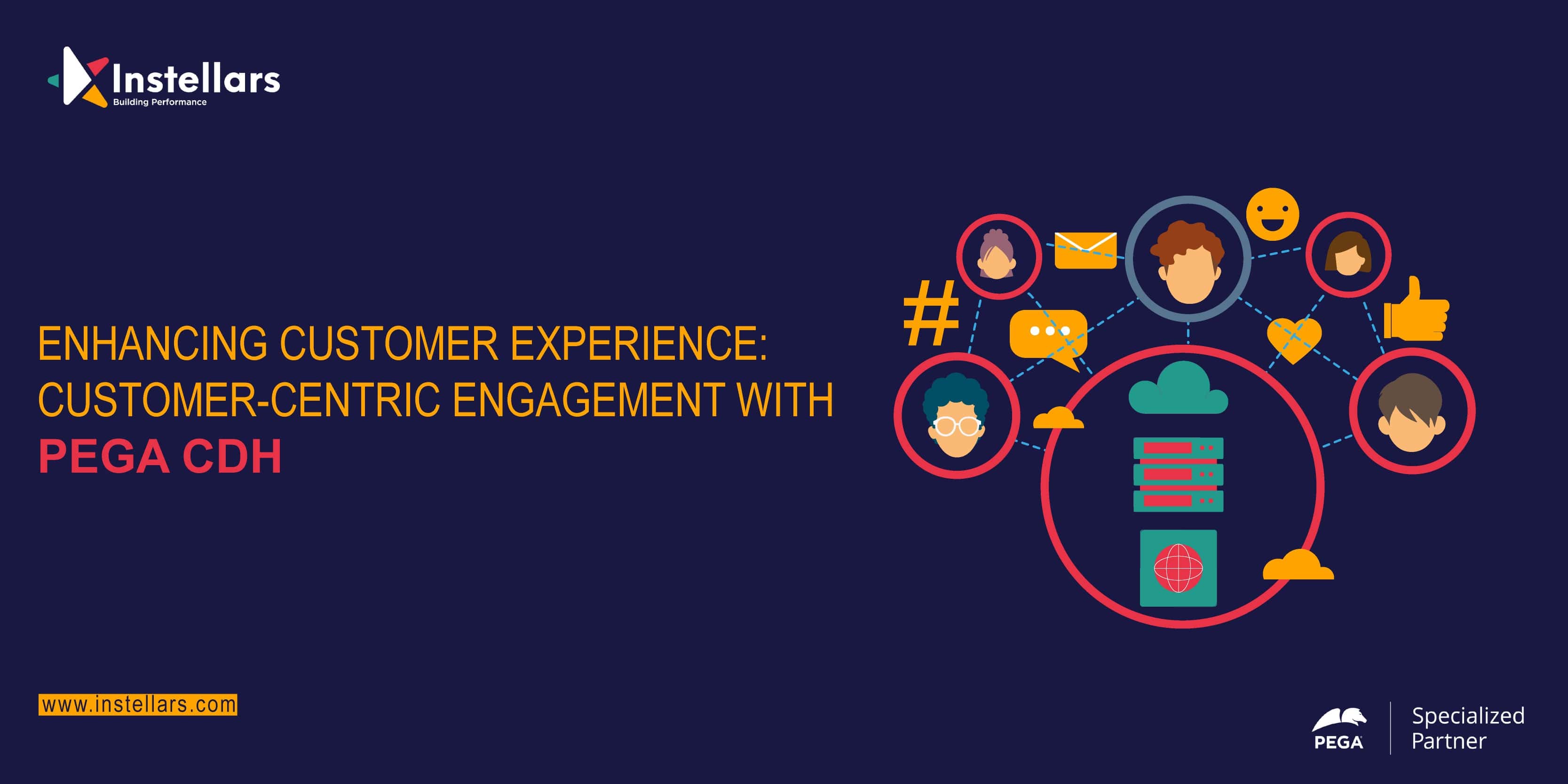 Modern businesses have realized that relevant and empathetical engagement with customers is the key to long term growth, sustainability, and success. As we see new approaches being tried and tested, customer-centric engagement has emerged to be the most viable option to enhance customer experience in recent times.
What is customer-centric approach?
In a customer-centric (aka customer 1:1) model, all aspects of business revolve around each individual customer while moving away from product-centric, segment-oriented marketing. A major shift in thought process comes across business strategies and operations as a new model is adopted. A key principle that drives this model is the Next-Best-Action that optimizes business value in terms of product offerings and services to individual customers.
What is the impact on business teams?
Business teams, which operated in silo and on product-centric pocketed solutions, will work more closely together on a single platform to strategize product offerings and growth plan leveraging insights from a centralized customer engagement platform. Furthermore, advanced analytics covering market trend detection, product performance analysis, risk analysis and much more comes integrated with the platform for continuous feedback and improvement.
How does a customer-centric engagement model look like?
Fundamentally, for this model to be operationally effective, all types of customer engagement are centralized on a single platform. Communication channels, both owned and paid, connects to this platform in all modes of interactions to derive the Next-Best-Action. Each opportunity to interact with the customer, reactive or proactive, flows through this platform producing a Next-Best-Action to ensure relevant and best possible outcome balancing business objectives and customer needs.
How do we setup a customer-centric engagement platform?
Many vendors offer product suites to develop Next-Best-Action solution in today's market. However, by far the most successful implementation by large organizations has been using Customer Decision Hub offered by Pegasystems.
This low-code product combines business-friendly tools with a prescriptive Next-Best-Action designer to promote robust business offerings to the market.
Instellars specializes in building customer-centric engagement platforms using Customer Decision Hub technology. We are helping large organizations realize the potential of Customer Decision Hub to build modern customer-centric engagement platforms across APAC region.
Talk to us to know more about how we can help you achieve business success with modern approach to customer engagement.


Blog written by: 

Vinayachandra Vedavratha
Vice President Customer Engagement Solutions
Stay Agile
The transformation that matters