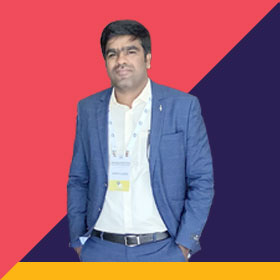 Manjunatha HV
Co-founder & Head of Pega Squad
Manjunatha is a Co-Founder of Instellars and being the technology specialist, he leads Pega technology and innovation initiatives at Instellars. He mentors technical architects and staff while ensuring that work culture practices adheres to the company's technical culture and its customer-centric ethos. He is responsible for building a world-class Pega team and manages the Pega CoE functions at Instellars.
Manju has more than 14 years of experience in technical architecture, design and development of Pega and Java/J2EE projects. He has extensive experience in the Pega architecture of digital process automation systems, eCommerce platforms, business intelligence and reporting systems.
He managed large scale and multimillion-dollar Pega projects in industries like Banking, Healthcare and Insurance. Over the years, Manju has gained in-depth knowledge in managing complex and distributed projects from both onsite as well as offshore delivery centers.
He is passionate about making an impact on client engagements, delivering high-quality outcomes, and building long-term client relationships. He also manages Instellars to outreach to customers in the Asia-Pacific and North Americas region.
Manju holds a Bachelors in Electronics and Communication. He has lived and worked all over the world.
VIEW NEXT PROFILE
Discover how Pega Customer Decision Hub can help you solve your business problems and foster customer loyalty through one-to-one customer engagement.
Who We Are – Your Trusted Partner in Personalized Customer Experiences.