News
Instellars welcomes Cam Wilkinson as Country Manager to lead Australian market expansion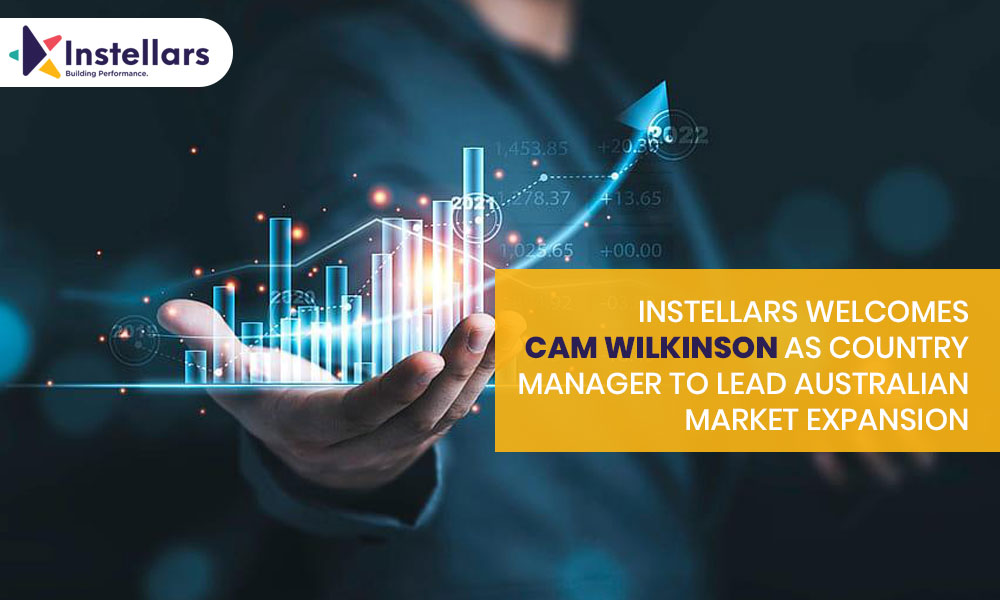 Bengaluru, India, Aug. 14, 2023 – Instellars Global Consulting Pvt Ltd, a proven transformational partner to Pega's customers across the globe, is pleased to announce the appointment of Cam Wilkinson as Country Manager– Sales, to lead the Australian and New Zealand market expansion. Cam has a long history of operating at the intersection of technology and business, assisting organizations to develop and embrace transformational agendas. His ability to align stakeholder objectives and deliver successful outcomes makes him a valuable addition to the Instellars team.
In this new role, Cam will be responsible for spearheading Instellars' business development efforts in the dynamic A/NZ market. He previously worked at IBM Australia and most recently Pegasystems Australia, assisting clients to achieve strategic success in industries including Banking, Insurance, and Energy & Utilities. With project experience across a range of business process management, and MarTech platform, he brings a deep understanding of the role software, such as Pega, can play in the ecosystem for our clients.
In Australia, there is a significant need for IT professionals with Pega expertise to help clients speed their deployments adopt new features and drive value creation. At Instellars, we take strategic approach in addressing these market issues, and by emphasizing governance and thought leadership, help organisations deliver favourable business outcomes. This is especially true in the context of customer engagement implementations, where our CDH experts employ an evidence-driven methodology, ensuring the precise alignment of business goals and values.
Manjunath HV, co-founder and CEO, said:

"We are thrilled to welcome Cam to the Instellars family to lead our expansion into the Australian and New Zealand markets."


He added:

"Cam will collaborate closely with our teams to devise and execute innovative strategies to support clients in their initiatives to succeed with their Pega projects. With a focus on Pega's customer decision hub (CDH) platform, we can see a fantastic opportunity to partner with these CDH clients and help propel them to new levels of customer engagement."
Cam Wilkinson, Country Manager -Sales, conferred:

"I'm very excited to join the team! It's a wonderful opportunity to blend the rich and diverse capabilities of Instellars, both locally and from across the globe, for the benefit of Pega's clients in A/NZ. As a new entrant to the market, we will be hyper-focused on fostering trusted partnerships by assisting clients to demonstrate value in their investments."
About Instellars:
Instellars is a leading global consulting firm specializing in providing consultancy and digital transformation services that deepen customer engagement using low-code and AI-powered decisioning solutions to clients worldwide. With a commitment to excellence, innovation, and strategic partnerships, Instellars empowers businesses to achieve remarkable growth and success.
For more information: https://instellars.com/
Follow Instellars on LinkedIn :https://www.linkedin.com/company/instellars/
Read the blog: https://instellars.com/blog
For business enquiries:
contact@instellars.com




Stay Agile
The transformation that matters