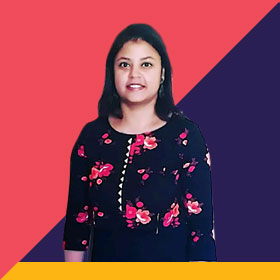 Christina George
Head of Operations
Christina George joined Instellars in its initial days as a Senior Administrator; her experience from Ernst & Young made her the most suitable candidate for the role. But as she started her journey with Instellars, she was given the opportunity to flex her skills and explore different roles such as recruitment, HR operations and other key activities in the HR department, Client relationship management, Finance & Accounting. From implementing HR policies and developing corporate strategy to ensuring legal compliance on various aspects of the business, Christina has been instrumental in bringing about positive changes at all stages of growth.
Christina has charted her own career path at the firm and now heads the operations team. While directing the day to day initiatives of the organization, she takes initiatives to deal with the challenges that come her way. Her team with her leadership is responsible for the end-to-end operations of Instellars which includes recruitment, deploying employees in India & abroad, administration, meeting travel requirements, etc. She plays a crucial role in reducing the operational costs and increasing output and revenue.
She has gained a reputation at Instellars as the "go to person for all operational constraints". Before joining Instellars, she had over 8 yrs of experience in the IT and Travel & Hospitality industry.
VIEW NEXT PROFILE
Stay Agile
The transformation that matters