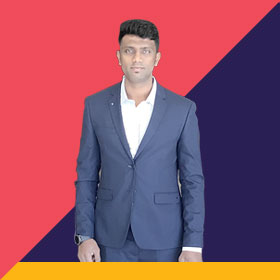 Gopinath MN
Co-Founder & COO
With over 10 years of progressive experience in Management and Operations, Gopinath has built competent teams across multiple domains, and helped them reach the desired goals. He has a passion for solving customer challenges, on strategic and operational issues in order to drive significant performance impact.
Gopinath co-founded Instellars in 2017, and the company specialized in large-scale organizational transformation services using Pega technology, being with clients through every phase of their digital transformation journey. Currently, he heads management and operations, co-leads the organization practice globally, and leads every facet of the company.
Prior to Instellars, Gopinath was the Managing director and Co-Founder at Instant Tech Labs, focusing on creating, scaling, and optimizing technology products.
VIEW NEXT PROFILE
Stay Agile
The transformation that matters