Blog
Low code application development and its benefits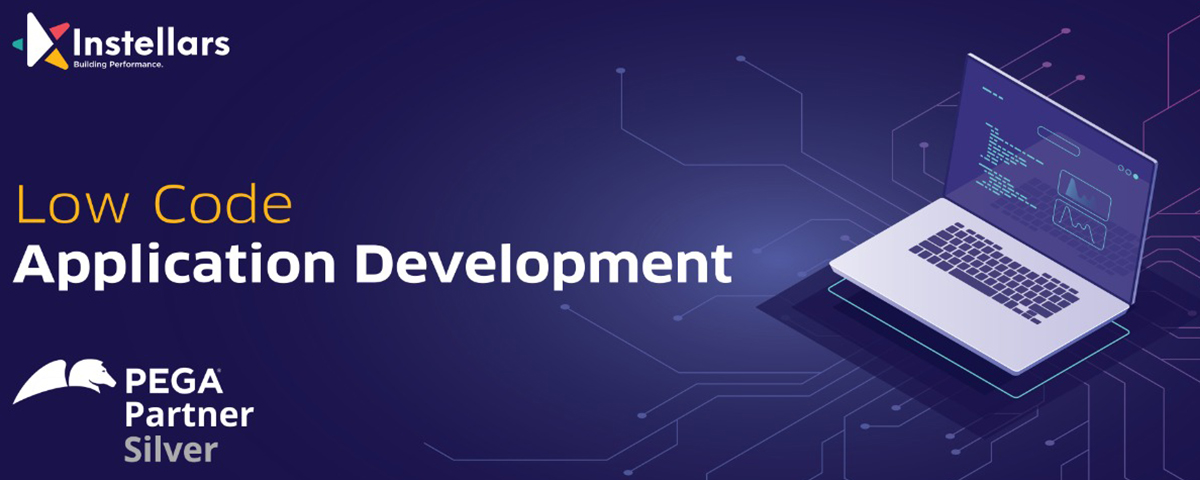 Meaning of low code application development
Low code is a visual approach to application development that employs declarative techniques instead of programming. It overrides the traditional silos of IT and makes way for continuous collaboration. Pegasystems entered into the low code application development space at a time when many of the tech giants relied on complex programming methods. To be precise, from the past 30 years, Pega has been creating software applications that write your software.
Understanding the low code approach
Low code application development engages various methods such as visual models to help non-programmers build custom applications in the cloud. As you expand the visual model, the low-code development platform generates the code for you. User interface elements such as drag-and-drop, visual tools, process flows, etc., allow one to develop breakthrough software models even without any programming knowledge. The low-code approach to application development comes with a myriad of benefits such as increased productivity, lesser IT involvement, streamlined app development tasks, and the like. To put it together,
low-code application platforms
make application development a cakewalk.
Why adopt low-code?
According to Forrester "Low-code platforms enable rapid delivery of business applications with a minimum of hand-coding and minimal upfront investment in setup, training, and deployment." Imagine creating your enterprise applications for 1/10th of the cost, 10 times the speed and with less resources. Often, the decision to automate and streamline operations underscoring various business priorities is difficult to make.The low code app development platform of Pegasystems provides guardrails so you can develop top-notch applications at par with development standards, in an environment without any code.
Deploying low-code tools
The general perception is that, simple, easy-to-use, visual development tools have limited capabilities which might be useful only for developing simple applications. However, the fact is that Pega's low-code application development platform can be used to create robust applications in a multitude of channels.
For instance, the request capturing and task progress tracking of an organization was moved from shared spreadsheet to the low-code platform. This provided an email and web-based request system with end-to-end visibility on reporting and notifications for collaboration.
The low-code method helps you in building an application that captures data and initiates business processes. What's interesting is that the application could be in the form of a web page, a mobile app or a chatbot that interacts with your customers/clients on a social media platform. With Pega's low-code technology, you can create applications that connect with your users in their preferred channel of interaction. The omni-channel development capabilities of Pega allow organizations to unify their development activities for all the required channels instead of maintaining different lines of code.
Low-code and developers
The visually-driven,
end-to-end
application development tools of Pega increases productivity of non-programmers and professional programmers alike.While the low-code application platform enables the non-developer to build application code with ease, it also enables the experienced programmer to write codes more rapidly and effectively. With the reuse and extension patterns built into Pega's development platform, users can build a solution and leverage it multiple times.
Stay Agile
The transformation that matters