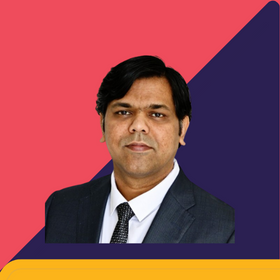 Vinayachandra V
Vice President
Customer Engagement Solutions | Decision & Data Science
Vinay is a decision and data science expert with a wealth of experience in Banking, Health Insurance, Utilities, Telecom and Software Development organizations. He started his career as a campus recruit with ConnectM and spent eight successful years as a software engineer, working with large companies like IBM and major clients like Vodafone.
Since relocating to Australia in 2016, Vinay has been helping industry leaders define effective Next-Best-Action based customer engagement solutions. He specializes in areas such as Pega Customer Decision Hub, Business and Technical Advisory, Strategic Thinking, Systems Architecture, Leading and Mentoring, and Cross-functional Communication.
Vinay is passionate about using his skills and knowledge to help businesses achieve their goals and improve their overall customer engagement. His expertise and experience make him an ideal partner for companies looking to take their business to the next level.
VIEW NEXT PROFILE
Discover how Pega Customer Decision Hub can help you solve your business problems and foster customer loyalty through one-to-one customer engagement.
Who We Are – Your Trusted Partner in Personalized Customer Experiences.