Blog
Redesigning Businesses and Industries With Artificial Intelligence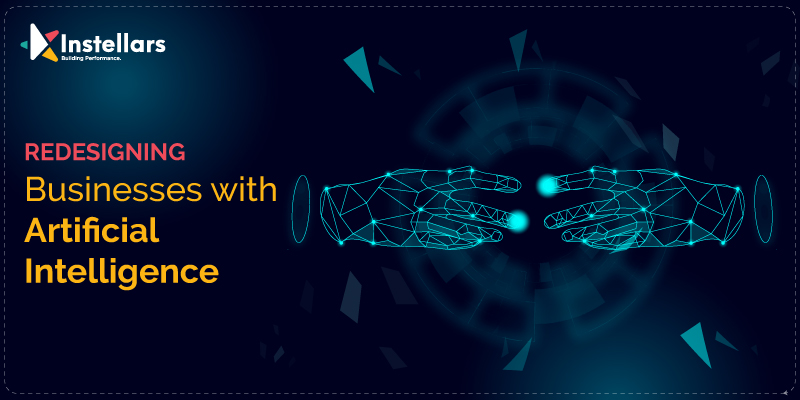 Artificial intelligence has helped various organisations to transform digitally. This has called for companies and industries to try and unleash the potential of AI for their own benefit.
AI has been successful in improving products and testing them out in an environment for their ability. It has also helped in quickening the process of the development of a new product. Some companies have already deployed chief data and digital officers in their leadership team, which is indicative of AI driving the businesses forward.
Innovations and Discovery Through Data
The amalgamation of AI with Enterprise Resource Planning (ERP) software helps organisations in reducing the time required for production. AI is of great prominence in predicting the efficiency and durability of the products being manufactured by offering a holistic insight into both problem and solution. It allows personnel involved to choose the best components for the production. With an enormous amount of data available, the AI algorithms help organisations to reformulate their products for similar problems, thereby reducing the iterative costs.
Broadening the Development of Products
Artificial intelligence helps the organisations to investigate, process and discover the raw data to improve their products. AI has also helped marketers in product marketing. Data and business analytics have helped organisations in quickly discovering what is working, and what is not. This has facilitated companies to cut down on their operational cost. Experts are of the opinion that the right use of AI will be beneficial in assisting companies in improving their delivery, decision making and efficacy of their products.
Providing Data for Research and Development
AI facilitates organisations to take a leap and go beyond just interpreting data. It helps in identifying the competition in the market as well. This lets companies discover and assess their strongholds. Furthermore, AI helps in uncovering new requirements, which is of great support for the research and development processes. You also get a platform on which you can set benchmark and priorities. Predictive analysis is useful in identifying the environments for deploying the products manufactured.
Customisation of Products
Time taken to manufacture products and research and development put behind it come at a cost. The use of AI enhances processes, efficacy, and shortens the production time, which helps in reducing the overall cost. AI-powered product discovery and efforts put into their development have allowed industries to optimise the cost behind research and development. This covers analysing the large datasets and converting them into substantial and understandable information, discovering new opportunities and forecasting the probable responses to the products launched in the markets.
Driving Growth
AI supports omnichannel customer engagement and support. With the use of AI, the companies can find out the best messages, channels, and the best timing of communication for each and every customer they have. AI helps companies to breakdown their customer base into various segments. It also helps in scaling up production and sales through detailed and clear solutions to the problems. Furthermore, AI facilitates companies in measuring their efficiency and performance against a benchmark.
AI- The New Backbone of Industries
Artificial intelligence is now deeply rooted in the development and growth of industries and companies. AI has helped organisations to reduce their cost of operation, discovering opportunities, optimise the efforts and time required for product manufacturing in the long run. However, there are several industries that have not unleashed the potential of AI yet, and it is only a matter of a few days until they realise it. Implementing AI at all business levels and integrating it with the ERP software helps companies in reaping significant benefits. Almost every process is now being run on data and AI, which is a smart move by the companies, and hence, it is safe to say that AI is now the new backbone of industries.
Conclusion
If you have not yet integrated your business with AI, it is high time to do so. It helps you streamline all business processes by optimising the cost of operation and reduces the time and efforts needed to discover opportunities, come up with a solution or product, and predict how well the solution or product is going to do in the market upon being launched.
Stay Agile
The transformation that matters