Blog
Should CX be a Collaborative Structure between Business and IT?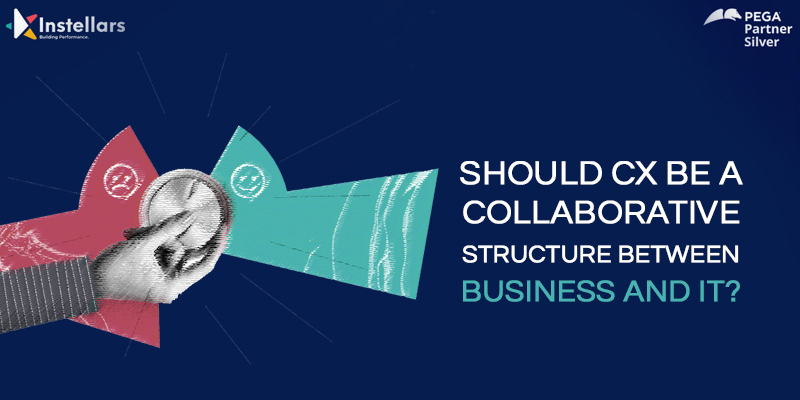 Companies across the world have realized the importance of customer experience and are making heavy investments towards it. Even if it is a firm with channel partners who connect with their customers, it may still need to ensure that these intermediaries provide a better customer experience.
The last ten years witnessed a rapid transformation in the way we do business than at any other time in the recorded history of customer communications. Moving to digital, globalization, etc. are mere components of this business revolution. What is to be understood is that these changes will continue to a point where a picture of the customer service industry, five years from now, would appear unfamiliar to you.
The future scenario of the business world is radically different from what we can imagine today. The key reason behind this is the customer revolution powered by the constantly upgrading channels of communication. The silent transfer of power from businesses to customers is evident these days and the pandemic situation exemplifies the same to a good extent. Today, only those businesses that fail to adapt to this reversal of roles are the ones that struggle.
With customer loyalty on the forefront, competition among businesses for customers has become fiercer. A true focus on CX would involve well-structured coordination between various departments, otherwise what could drive your organizational success story may turn against you. A company requires strategy, investment, and the right technology to build a long-lasting relationship with customers. However, who takes charge of the CX, who decides the investment avenue and who takes the responsibility for aligning teams and creating a cohesive strategy?
To find out, Pegasystems surveyed 5,000 CX practitioners in 12 countries across seven different industries and found that:
64% of the respondents still do not have a C-level sponsor.

IT has a higher probability of leading the CX than any other function, even though business and channel owners contribute significantly.

68% of the customers stated that customers will decide upon the channel of usage, not the businesses. But organizations are still investing in the traditional channels of communication such as emails and display ads.

Improving analytics is a concern but not a prime concern.
The experience or digital team would be greatly focused on building excellent customer experience across channels of communication, while the data and analytics team would be focused on activating analytics to enhance the channels and improve customer experience. Keeping this in mind, the best choice of CX handler would be an experienced management team, a digital innovation team or a data analytics team, depending on the structure of your organization.
Once your CX handling team is identified, here are some practical steps to enhance the customer experience:
First is to identify the key stakeholders on both sides including IT and business. These are the teams whose performance could be potentially impacted.

These two teams have the potential to be 'business partners' in the long run.

When new investments are being taken into consideration, include those business partners in the loop without fail and ensure they are fully informed of the changes.

Create a regular sequence of communication where all the stakeholders involved can get status, ask questions, and propose potential changes.
Stay Agile
The transformation that matters